Over 100 years of manufacturing experience delivered by North America's exclusive supplier of Azcue Pumps.
We are the North American distributor for Azcue Pumps
We are the North American distributor and service center for pumps manufactured by the premier specialist in marine, industrial, power, and water treatment pump applications. With over 100 years of manufacturing experience, Azcue Pumps is committed to providing quality and reliable pumps. Our team has decades of experience with Azcue Pumps and can guide you through your technical purchasing needs. We are also a full-service center with technicians available to assess and repair your pumps. Our technicians can travel to your vessel to conduct surveys and repairs to minimize downtime. Contact us to find out more.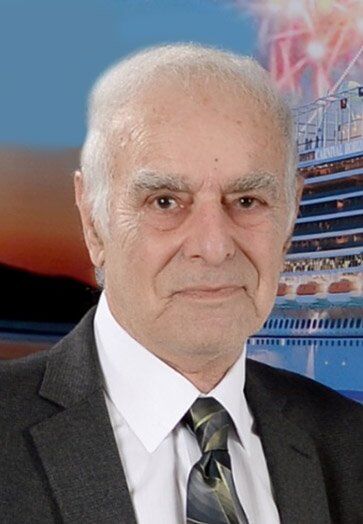 Leadership and Experience
Azcue Pumps USA was founded by Mr. Themis V. Giachos Sr., who is a naval architect and marine engineer. He has been serving the maritime industry since 1967. Since founding the company in 1996, Themis has developed a strong and lasting relationship with Spain based Azcue Pumps S.A., which in turn has allowed Azcue Pumps USA to grow the North American pump market. His extensive experience aboard numerous vessels, in and out of the cruise industry, has provided Azcue Pumps USA with a deep understanding of pump application and maintenance. Through the years, Mr. Giachos has also worked with many land-based organizations, helping them apply Azcue Pumps with successful outcomes. Today, Mr. Giachos is still very active and provides guidance and leadership to the company, which allows us to build on the trusted relationships with our clients and business partners.
Azcue Pumps S.A. is one of the world's oldest and trusted pump manufacturers. Established in Spain in 1910, Azcue has over a century of experience making quality pumps for many different use cases. Azcue got its start in manufacturing in the late 1800s but soon shifted focus to maritime diesel pumps. With a philosophy of constant and continuous improvement, Azcue built a robust metal foundry capable of producing a wide variety of pumps. This dedication to perfection has allowed Azcue Pumps to achieve the highest quality standards and is certified with the ISO 9001 standards. As a result, Azcue Pumps can be found in a diverse set of industries, including marine, water treatment, energy, superyachts, and much more.